This week marks the beginning of National Fire Prevention Week. This event started nearly 100 years ago in 1922, making it the oldest continuously running U.S. Public Health Observance—and for good reason! The theme this year is "Learn the Sounds of Fire Safety," which focusses on the different sounds and warning signs of a fire. It is important to have a good understanding of the different fire hazards in your work and home environments to make sure that everyone stays safe in the event of an emergency.
Learn the Sounds of Fire Safety
Smoke and Carbon Dioxide detectors are crucial to have in every home and workspace. These will detect any smoke or CO2 presence long before we can, so these should be inspected regularly to make sure they are working properly. It's easy to put off changing the batteries in smoke detectors or to not check for CO2 detectors in your office and living spaces, but this could be detrimental in the event of a fire or gas leak. If a fire alarm sounds, get out immediately and call the fire department from outside.
Construction zones can often be more dangerous if a fire occurs because fire alarms and safe exits may not be properly installed yet, making it more difficult for workers to get out of the area safely. These areas often also have larger quantities of combustible or flammable materials—more than you would find in a finished building. This requires extra caution and preparedness from workers to avoid any unnecessary hazards.
Jobsite Fire Safety 101
What can you do to keep yourself and others safe in the event of a fire? Have an escape plan in place for your home or jobsite so everyone can safely exit the area. Having a map of the area is extremely helpful so that people can easily identify every exit. Before you start working, also identify any potential fire hazards in your area. These could be a variety of common items found on a jobsite:
Sources of ignition
Wood materials
Exposed wires
Open flames
Sparks and Arcs
Flammable liquids
Trash or debris
Sources of oxygen
Malfunctioning or damaged equipment, such as frayed extension cords
Additionally, if you are working on an unfinished construction zone or in a new work area, make sure that each worker is stationed in an area that is suitable for their trade. For example, welders and steel workers who have a higher risk of causing a fire from sparks should be working in an area that doesn't have any flammable materials and has easy access to an exit. If you relocate to a new jobsite or if the layout of the jobsite changes as you continually work on it, an updated escape plan should be made. Even designated smoking and waste bin areas should be considered and relocated as needed during construction.
Get Your Fire Safety Gear from OPT!
Ohio Power Tool has a great selection of fire prevention and fire safety items to keep you protected on the job including flame resistant and arc rated clothing, fire extinguishers, electrical testing and measurement tools, gas detection monitors, oil and lubricants and more. If you haven't checked out Trade Pro Outfitters yet, our destination for all things safety, you can see all the brands we offer here, or stop into our showroom and see it in person!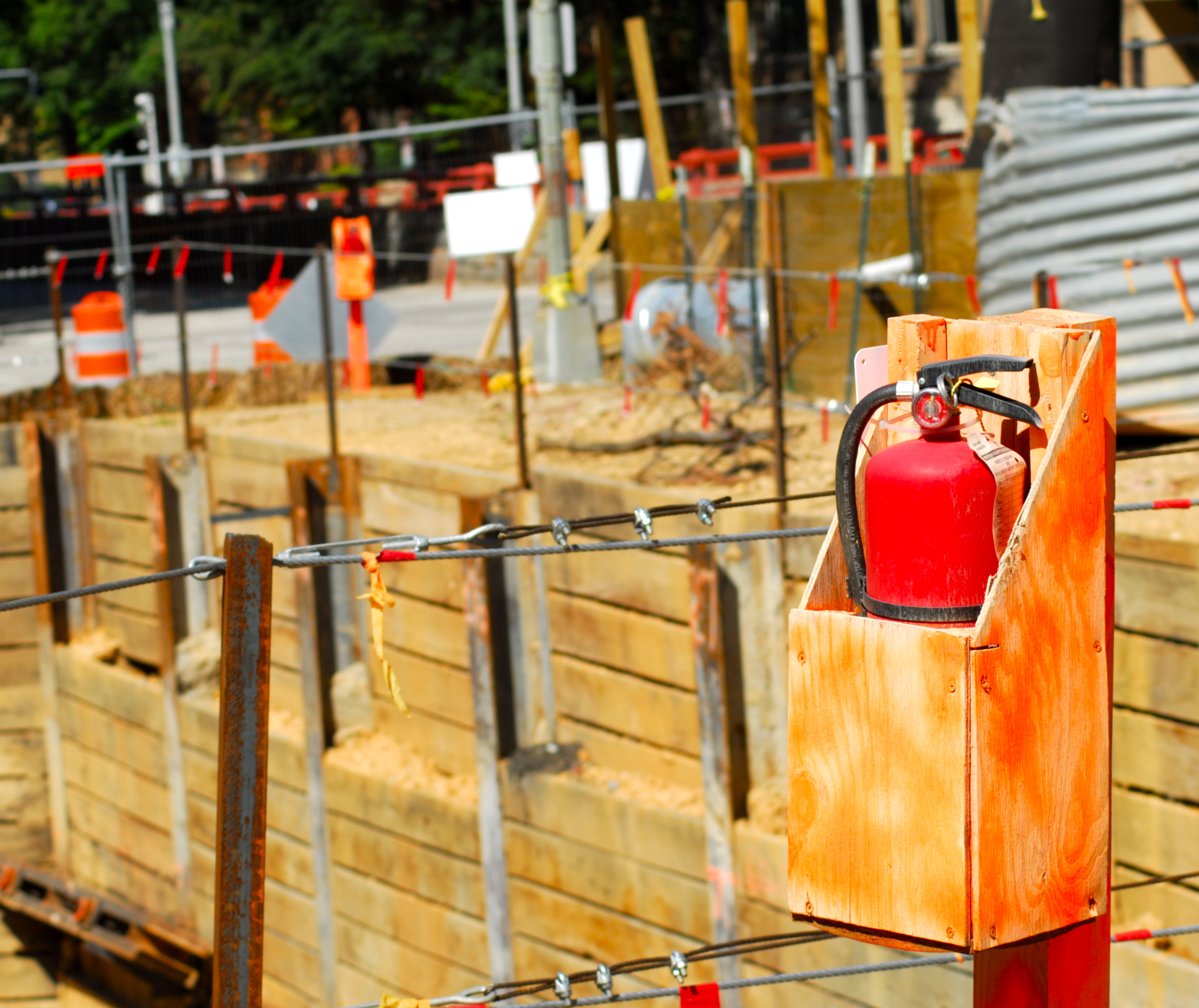 In the spirit of National Fire Prevention Week, take some time to review your current fire safety procedures to make sure you and those around you are fully prepared for any potential fire hazards. Interested in grabbing some new fire safety items from OPT? Shop online, give us a call at 800-242-4424, email us at sales@ohiopowertool.com, or leave a comment below for assistance. We're always happy to help! To be the first to know about new products and deals, subscribe to our e-newsletter and follow us on social media!